Auto glass insurance FAQ
Table of Contents
The auto glass insurance networks or third party auto glass networks were established to help streamline insurance auto glass replacement and billing.
What insurance networks are in Minnesota?
In Minnesota there are two prominent auto glass insurance networks. So, each insurance company in Minnesota will divert their glass repair or replacement claims directly through either Lynx services or Safelite solutions.
Do I have to talk to the insurance company, or can Glass Masters handle this for me?
The only thing that is required by the 3rd party biller from the customer is authorization. The insurance company needs to know which company you choose and they need to give us authorization to replace your auto glass.
This can be done 1 of 2 ways. Either via a 3 way call between a Glass Masters CSR, the 3rd party Glass Network representative, and the insured party. Or, you can give your insurance company a call and tell them that you have chosen Glass Masters to replace your automotive glass. And they will dispatch the job directly to us. Then, our representative will give you a call to set up the rest of the appointment.
Do I have to pay out of pocket for OEM replacement?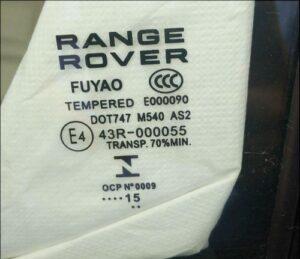 It depends on the insurance company and the age of the vehicle. If a vehicle is 2 years old or newer, oftentimes the insurance company will authorize the pricing (for a $0 out of pocket Insurance Auto Glass Replacement). But, as the quality of auto glass is improving, the industry is turning away from OEM, and towards OEE (original equipment equivalent) windshields. From the factory, most auto glass is actually not produced by the car's auto manufacturer, but by one of the many large glass manufacturers.
Will my insurance cover recalibrating my windshield?
Yes, if we receive authorization for a windshield that requires calibration, the insurance company will always approve a paid recalibration. The customer will owe $0.00 out of pocket.
Do I have to pay my auto glass deductible, if I only need my windshield repaired?
 No, almost all insurance companies waive your glass deductible for insurance auto glass repairs.
Does auto glass insurance cover vandalism?
Yes, almost all auto glass insurance does cover vandalism, but you may still want to read through your policy agreement.
Call Today (952) 491-0505
Visit Us On: Facebook, Twitter, Instagram, YouTube